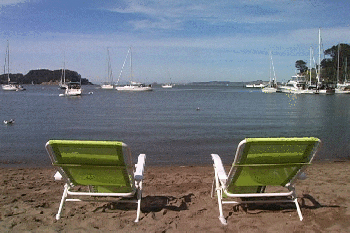 Now you can get to Angel Island State Park ~ California's Premiere Destination for Fun & Adventure with more daily non-stops, more "legroom," and no "baggage fees" when you take a ride with us.
Close to home, yet worlds away from the traffic and the crowds – an enchanting paradise island awaits for you to enjoy in the middle of San Francisco Bay…and the magic begins with a ride on the Angel Island Ferry.
This is the perfect season to soak up the rays and make a splash on one of Angel Island's sandy beaches, and we've made getting there a breeze with The Angel Island Tiburon Ferry's Travel Guide Below:
"Getaway Without Going Away" with a Ferry Ride to Angel Island State Park…Getting There is half the fun:  Angel Island Tiburon Ferry makes the most daily round-trips to Angel Island – view the complete Angel Island Tiburon Ferry Schedule here.
Weekend Ferry Rides run 10 a.m. – 5 p.m. hourly, with return trips to Tiburon running 20 minutes past the hour 10:20 a.m to 5:20 p.m.


Where to Eat: Angel Island offers a wide assortment of spots to enjoy a yummy picnic, BBQ grills are located near Ayala Cove, and the Cove Cafe offers fresh sandwiches, salads, etc, from 10 a.m. to 4:30 p.m on the weekends, and 10 a.m. – 3 p.m. on weekdays.
Beach Lovers will find what they are looking for with a variety of sandy beaches to relax on – some with jaw-dropping views that can only be seen from the middle of San Francisco Bay.
Ayala Cove (pictured above) is the most kid-friendly beach on the island, and the easiest to get to overall.  Additional Angel Island Beaches can be accessed by foot to include Perles Beach, Quarry Beach, Camp Reynolds Beach, and China Cove.
Access to some of the beaches may be limited at times, so do pick up a map at the Visitors Center located near the dock at Ayala Cove when you arrive, and ask about any beach and trail closures and/or updates.  Round out your beach day in paradise with a bike ride segue tour (rentals available on Angel Island) or hike on the established trails on the island.
What to Bring: Sunscreen, a broad rimmed hat, sunglasses, water, etc.  Also, in addition to any food and beverages you want to enjoy on your getaway, pack along a blanket or beach chairs to sit on, and a swimsuit and towels in case you want to take a dip. Keep in mind, the weather can change at any time on the bay so dress in layers.
Let the magic begin…
Feel free to give us a call @ 415.435.2131 with any questions you may have, and let us know if there is anything we can do to help you plan your magical beach-day getaway on San Francisco Bay…with us!
~ Captain Maggie
PS:  Captain Maggie's seafaring advice: Our Maritime Motto is "Be Prepared for Anything." Whenever you are planning to be away for a day, it's a good idea to pack a few extra protein bars, water bottles, and a travel size emergency kit.  While the chances are you will never need them, it will give you peace of mind knowing you are ready for anything!
Current round trip fares between Tiburon and Angel Island (includes Angel Island State Park Admissions Fee):
Adults (ages 13 and over)
$13.50
Children (ages 6 – 12)
$11.50
Small Children (ages 3 – 5)
$3.50
Toddlers (ages 2 and under)
Free*
Bicycles/Beach Chairs

(Bike rentals are available on the Island seasonally).

$1.00
Directions to the Angel Island Tiburon Ferry, CA
Tags: Angel Island, Angel Island Ferry, Angel Island State Park, Bay Area 'Day Trips, bay area cruise, Bay Cruise, Bay Cruises, Captain Maggie McDonogh, Paradise Anyone?, Tiburon Ferry, Tiburon ferry schedule