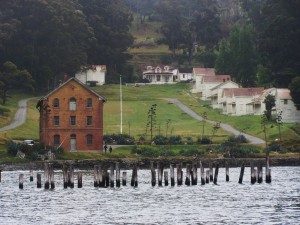 Mark your calendars to experience "Guardians of the Gate" living history event at Camp Reynolds, Angel Island State Historic Park, on Saturday and Sunday, August 2 -3.
Back by popular demand, this FREE event provides attendees with the opportunity to experience history – in a dynamic and unique way as "Living History" re-enactors will demonstrate how soldiers and their families lived and worked while stationed on Angel Island State Park from 1863 through 1945, including:
The Civil War

Indian Wars

The Spanish-American and Philippine Wars

The Mexican Punitive Expedition

World War I, and World War II.
From 11 a.m. to 4 p.m. on both days, Angel Island State park guests can expect to meet and mingle with "Guardians of the Gate" re-enactors and discover in a most unique way how soldier and family life on Angel Island State Park in history.
PLUS:  There will also be demonstrations such as baking army bread in the bake house and scheduled cannon firings during the day at Camp Reynolds!
Angel Island played an important role in military history, defending the bay for nearly a century, serving as everything from a Civil War artillery battery to a Cold War Nike Missile site.
For general information contact the park at (415) 435-5390.
Getting There:  Angel Island Tiburon Ferry has you covered with round-trip Ferry Service out of Tiburon, CA from 10 a.m. – 5 p.m. weekends and numerous round-trip options weekdays.
For more information on this event hosted by California State Parks please visit:  Parks.ca.gov
For detailed ferry information from Tiburon visit AngelIslandFerry.com or contact Angel Island Ferry @ 415.435.2131.