It's true.  A day trip to Angel Island State Park is time and again recommended as one of the best Bay Area Day trips.  Named as one of California's "Top 8 Ferry Rides" by Sunset Magazine, and featured as a CBS 5 "Best of" 1 Tank Trips, a visit to Angel Island via the Angel Island Tiburon Ferry truly offers an experience for everyone to enjoy.
From indulging your senses on fresh oysters and live music on weekends at Angel Island Cafe and Cantina, to sightseeing on a Historic Tram ride or segue tour, to taking your workout – outside on a variety of hiking trails, Angel Island offers a near endless number of activities to experience.  Ah yes, and Bay Area "resident tourists" will also find Angel Island's secluded, white sandy beaches absolutely irresistible.
To help you plan the best day trip to Angel Island State Park, over the next few weeks, we'll be featuring Captain Maggie's "best of the best" day-trip getaway "package" ideas to provide you with everything you need to plan your best day trip experience on San Francisco Bay…and naturally, all the fun begins with a ferry ride on Angel Island Ferry.
Check out the first in a series of Captain Maggie's hand-picked "best of the best" day trip itineraries: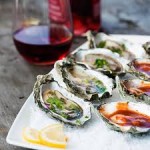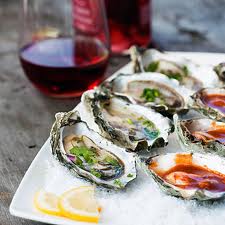 Captain Maggie's Best Bay Area Day Trip #1:
The Weekender. Captain Maggie created The Weekender day-trip getaway itinerary for people who want to spend their weekend time-off soaking up the rays and amazing views on Angel Island Cafe and Cantina's view deck while listening to free live music.  On the foodie front, fresh oysters, an assortment of tasty salads, sandwiches, burgers and ice cold Lagunitas brews, wine, etc. are on the menu.
The Weekender day trip itinerary begins with a leisurely early afternoon Angel Island Tiburon Ferry:

Weekend Tiburon Ferry Schedule: Angel Island Tiburon Ferry offers ferry service from Tiburon, CA to Angel Island State Park from 10 a.m. – 5 p.m. hourly with return ferries running 20 minutes past the hour from 10:20 a.m. to 5:20 p.m.
"The Weekender" is all about relaxation, so go ahead and sleep in, enjoy a leisurly breakfast…and then plan to head to Angel Island Tiburon Ferry's dock in Tiburon, CA with plenty of time to park and catch the 1 p.m or 2 p.m ferry, which will time your arrival to Angel Island perfectly with all the fun and live music at Angel Island Cafe and Cantina located in Ayala Cove, Angel Island State Park.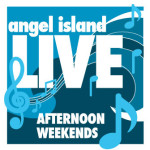 Graciously sponsored by LAGUNITAS BREWING CO., Angel Island Catina's FREE Live Music Series is offered on weekends from 2:00 pm to 4:30 p.m. though September 2013.  Here's a look at this month's line-up:
Sat. 13 — The David Thom Band (Bluegrass)
Sun. 14 — Danny Montana (Country, blues and folk)
Sat. 20 — Honeydust (Acoustic alt-country)
Sun. 21 — Todos Santos (Blues/rock/country)
Sat. 27 — JimBo Trout (Hillbilly be-bop)
Sun. 28 — Wilson-Hukill Blues Trio (Blues)
Current round trip fares between Tiburon and Ayala Cove, Angel Island – for your convenience, all major credit cards accepted:
| | | |
| --- | --- | --- |
| Adults (ages 13 and over) | | $13.50 |
| Children (ages 6 – 12) | | $11.50 |
| Small Children (ages 3 – 5) | | $3.50 |
| Toddlers (ages 2 and under) | | Free* |
| Bicycles | | $1.00 |
To complete your journey, board either the 4:20 p.m or 5:20 p.m. ferry, which is the last ferry back to Tiburon, CA.  If you're looking to "keep the party going" in Tiburon, you'll find it's the perfect destination for great shopping, sightseeing, fine and casual waterfront dining…and more.
Here's to creating your best bay area day trip experience this summer ~ we look forward to seeing you on board soon ~ Captain Maggie
PS:  The above day-trip itinerary provides a sample of how to schedule your day trip to Angel Island State Park.  You can head to Angel Island on any one of our hourly transports to Angel Island from 10 a.m. – 5 p.m. weekends, with hourly returns running 10:20 a.m. – 5:20 p.m. as indicated above.
Weekdays, Angel Island Tiburon Ferry runs 10 a.m, 11 a.m., 1 p.m. and  3 p.m. , with return ferry service to Tiburon, CA @ 10:20 a.m., 11:20 a.m., 1:20 p.m. and 3:30 p.m.
You may also enjoy:
Captain Maggie's SF Bay Travel Guide