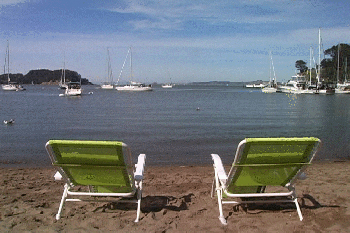 A paradise island adventure is just moments away with a ride on the Angel Island Tiburon Ferry to Angel Island State Park ~ California's premiere destination for fun & adventure.
We get you there.™  Recently voted the "most fuel efficient ferry vessel on the bay" Angel Island Tiburon Ferry is the fastest ferry transport service to Angel Island State Park with the most daily round-trips to Angel Island:
Weekend Ferry service runs 10 a.m. – 5 p.m. hourly, with return trips to Tiburon, CA running 20 minutes past the hour 10:20 a.m to 5:20 p.m.
Weekday Ferries run @ 10 a.m., 11 a.m., 1 p.m. and 3 p.m. with return ferry service to Tiburon at 10:20 a.m., 11:20 a.m., 1:20 p.m. & 3:30 p.m.
Ready for the ultimate Angel Island Adventure?
Play Capture California – The Outdoor Social Media Game created by California State Parks. Discover a boatload of fun adventures to explore with friends and family, all the while racking up points for your "team" for a chance to win great prizes.
Below are a few of Capture California's San Francisco Bay Area Adventures are on Angel Island State Park:
Adventure #58:  Hike to the Angels – Take a photo from the top of Mt. Livermore on Angel Island.  You'll see all 5 Bay Area bridges on a clear day.  10 points!
Adventure # 61:  Segway to a Segway:  It's even cooler than you think.  One circuits Angel Island."  15 points!
Adventure #177:   Ride Around an Angel.  Bike, Segway or ride a tram around Angel Island State Park.  10 points!
For all the fun details, the complete list of Adventures and to create your free Capture California account please visit: CaptureCaliforniaAdventures.com.
What to Bring on your Capture California Angel Island Adventure:
Sunscreen
Broad rimmed hat
Sunglasses
Water, cold beverages
Spending money
Pick up a map at the Visitors Center located near the dock at Ayala Cove when you arrive.  Also, in addition to any food and beverages you want to enjoy on your adventure, pack along a blanket or beach chairs to sit on, and a swimsuit and towels in case you want to take a dip. Keep in mind, the weather can change at any time on the bay so dress in layers.
Let all the Angel Island adventure begin…
Feel free to give us a call @ 415.435.2131 with any questions you may have, and let us know if there is anything we can do to help you plan your magical beach-day getaway on San Francisco Bay…with us!
~ Captain Maggie
PS:  Captain Maggie's seafaring advice: Our Maritime Motto is "Be Prepared for Anything." Whenever you are planning to be away for a day, it's a good idea to pack a few extra protein bars, water bottles, and a travel size emergency kit.  While the chances are you will never need them, it will give you peace of mind knowing you are ready for anything.
Current round trip fares between Tiburon and Angel Island (includes Angel Island State Park Admissions Fee):
Adults (ages 13 and over)
$13.50
Children (ages 6 – 12)
$11.50
Small Children (ages 3 – 5)
$3.50
Toddlers (ages 2 and under)
Free*
Bicycles/Beach Chairs

(Bike rentals are available on the Island seasonally).

$1.00
Directions to the Angel Island Tiburon Ferry, CA
Click here for Captain Maggie's inside look at "The Weekender" a Best of the Best Bay Area Day Trip to Angel Island for fresh Hog Island Oysters, cold brews, and free live music weekend through September 2013.